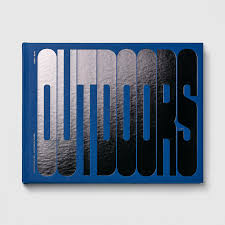 Octavi Serra Arrizabalaga
Aryz - Outdoors SIGNED
Regular price
€45,00
€45,00
Unit price
per
Tax included.
198 pages
Text(s) by Aryz, Daniel Muñoz-San & Rafael Schacter
23.5 x 31cm
Language: English, Spanish
hard cover
Publisher: Octavi Serra Arrizabalaga
2018
This is the first art-book created around the work Aryz have produced outdoors. Besides including photos of most of the murals he have made, it contains preparatory sketches, process pictures, and some texts, in english and spanish, that will help understand the way Aryz see public space and also discover a bit more his working methodology.
The book have an introductory text by Rafael Schacter, anthropologist, curator, and author from London, and some conversations he had about art and public space with his friend and artist Daniel Muñoz-San .
---