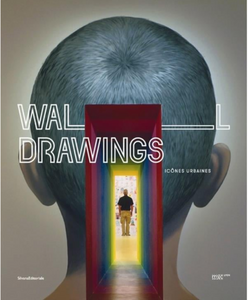 Sylvana Editorial
Wall drawings - Urban icons
Regular price
€25,00
€0,00
Unit price
per
Tax included.
In the 1990s, when the graffiti movement was in full swing, Julien Malland, alias Seth, began to paint on the walls of Paris.
From 2003, he discovered other territories and other techniques during trips he made for the documentary series Les Nouveaux explorers de Canal+, while continuing his career as a globe-painter. He meets on this occasion many artists who intervene in the urban space. Wishing to go to India for one of his films, he met Hervé Perdriolle, a specialist in vernacular Indian art. Then begins a collaboration that encourages them to imagine a common project.
The Museum of Contemporary Art in Lyon then invites them to think about an exhibition around Seth's encounters around the world, favoring artists who usually express themselves in the street, but out of step with the major currents that are heavily publicized in the Street. Art.
Thus, for the exhibition Wall Drawings, Urban Icons, their choice was more particularly focused on artists from very different cultures, but who all mix in their practice, urban art and ancestral traditions, each drawing on the founding myths, indigenous legends or even the political milestones that have shaped their territory, between local know-how and globalization.
They also have in common an aptitude for collaboration, sharing, an appetite for travel and exploration which are so many privileged moments in their history, their artistic knowledge and their friendships, mutually enriching their differences.

---